CWM Youth Programme 2018
'Beyond myself in exploring migration'
Thursday 27 July – Saturday 4 August 2018
Council for World Mission have an opportunity for a group of 15 young people to explore the experiences of migrants and asylum seekers during a residential week in the North Yorkshire Dales.
Working alongside the Yorkshire Dale Millennium Trust and Darwen Asylum and Refugee Enterprise (DARE), the group will be helping local farmers in hay bale making, nettle thrashing, willow fencing, working in a red squirrel sanctuary etc. There will also be activities such as caving, mountain hiking and enjoying the local scenic area. The residential week will also be a chance to develop a team spirit, explore migration and the Bible, and learn about CWM and mission.
Additionally, CWM hopes that the residential week will be an opportunity for young people to share and develop their own ideas about how to make their communities more hospitable and welcoming to others.
If you are between 18-25 years old and interested in being a part of the CWM Regional Youth Programme on migration, please speak to someone at your member church or contact Sainimili Kata.
Visit our Facebook page here to see photographs of some of the events and activities and a video of the DARE group in action.
Programme
Friday 6 July 2018 Arrive at Nottingham University in time for dinner at 7pm, find your rooms, meet old friends and new (meals can be saved for those arriving late). Then icebreaker games, a short interactive introductory session on making our voices heard, and chill out time with games and chat.
Saturday 7 July Chance to experience General Assembly as you, as a team of young people, lead an interactive activity to share with representatives there what is important to children and young people today. Want to see change in the church? This is your chance to make your voices heard by the people who can make it happen.

WCRC internship programme is accepting applications
The World Communion of Reformed Churches is pleased to announce that it has an internship opportunity for a highly qualified young person who is interested in gaining valuable experience working with an international ecumenical organization. The internship will be for 12 months in the WCRC offices in Hannover, Germany, beginning in September 2018.
This opportunity is open to English-speaking individuals of WCRC member churches who are aged 30 or younger, including ministers, seminarians or Christian professionals with an interest in working for their churches or the ecumenical movement at any level. Women and individuals from the Global South are particularly encouraged to apply.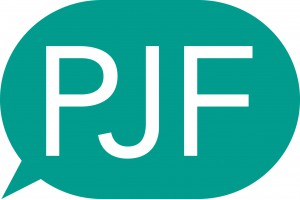 The Peace and Justice Forum aims to empower and equip young adults to be agents of change in their churches and communities.
They are looking for ambassadors to develop resources for young people and be campaigners in their churches.
If you are 18-25 and have a passion for social justice, this opportunity is for you.
They will be holding a launch in Parliament on 12 July, a day of tours, discussions and panel debates.
To find more information and an application form go to The Peace and Justice Forum website.